Posted on: August 22, 2023, 06:35h. 
Last updated on: August 22, 2023, 06:35h.
English Premier League champion Manchester City has backed out of a reported £80 million deal to sign West Ham midfielder Lucas Paqueta, per Sky News. It seems City chiefs balked after hearing the 25-year-old Brazilian was facing a Football Association (FA) investigation into betting breaches.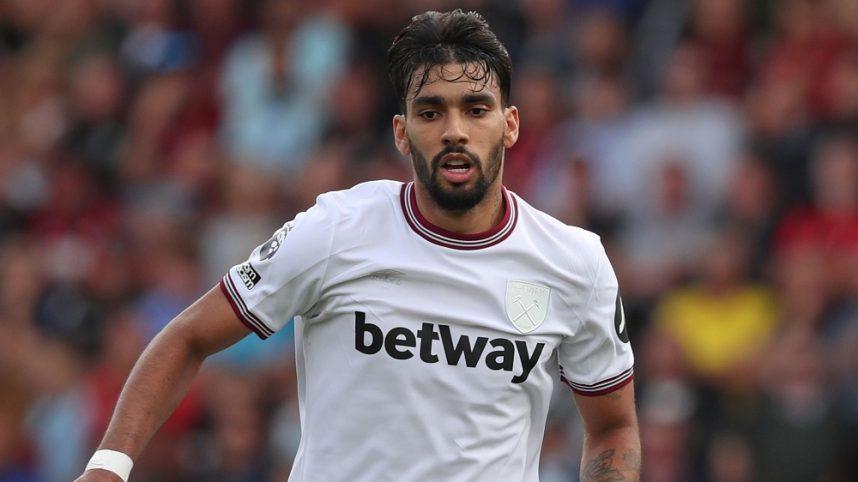 City and West Ham agreed the deal in principle last week, just before news of the investigation broke.
The FA, English soccer's governing body, is understood to be looking into a yellow card Paqueta received for a late challenge on Aston Villa's John Mcguin on March 12.
An unusual number of bets was placed on Paqueta getting booked in the game, which finished 1-1. The suspicious bets were reported to the International Betting Integrity Association which alerted FIFA and the FA.
Bets in Brazil
Some are believed to have been placed in Duque de Caxias, a city on Brazil's Guanabara Bay. Paqueta was born and raised on Paqueta Island, a half-mile-square island in Guanabara Bay. His real name is Lucas Tolentino Coelho de Lima, but he adopted the name Paqueta as a tribute to his place of birth.
Unusually, some of the suspicious bets were placed on West Ham's jersey sponsor Betway, a platform rarely used in Brazil.
Paqueta has not been accused of placing any of the bets. He has expressed shock at the situation and denies involvement. However, it's understood that people close to him are being investigated.
Should Paqueta be found guilty of betting violations – and at this stage, there's no suggestion that he will – he would face a lengthy ban from English soccer, impacting his market value.
Toney Ban
In May, Brentford and England striker Ivan Toney was banned from the sport for eight months after admitting to 232 breaches of FA betting rules.
The FA prohibits players from betting on any soccer game anywhere in the world. Toney was found to have liberally wagered on games he was not involved in and to have placed 16 bets on games he was. In those cases, he always backed his team to win, and the FA found no evidence of match-fixing.
But the implication in the Paqueta case is that the FA is looking for evidence of spot-fixing. This relates to the manipulation of small aspects of a game rather than the outright result — the number of cards or corners, for example.
But spot-fixing is almost unheard of in elite soccer because stratospheric wages remove the financial incentive for corruption.
A conviction for spot-fixing could result in the FA handing down a lifelong ban from the game.
Xahka Cleared
Granit Xahka, now of Bayer Leverkusen, found himself under investigation for a yellow card he received while playing for Arsenal against Leeds in December 2021. The Swiss midfielder inexplicably appeared to waste time before taking a free kick in the 85th minute, despite Arsenal holding a comfortable 4-1 lead.
A flurry of large bets on Xhaka getting booked in the final ten minutes of the game sparked investigations by the FA, Gambling Commission, and the UK's National Crime Agency.
Sixteen months later, all three organizations concluded the player had no case to answer.
#Paqueta #Gambling #Probe #Sinks #80M #Man #City #Deal