Posted on: August 7, 2023, 04:56h. 
Last updated on: August 7, 2023, 04:56h.
A former federal prosecutor who was instrumental in kicking the Mob out of the Las Vegas casino industry, has died age 74.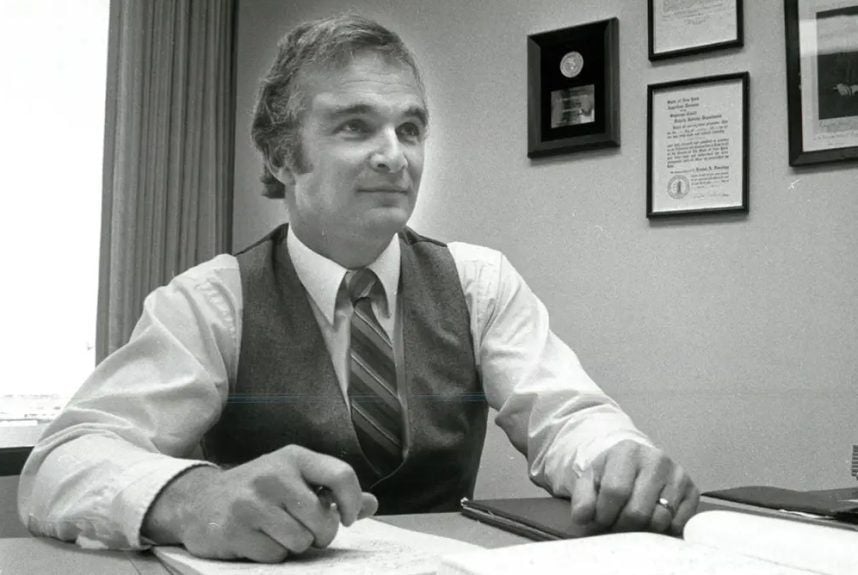 Stanley Hunterton, who devoted most of his legal career to fighting organized crime, passed away in hospice care at the Las Vegas home of his son, Gabe, according to The Las Vegas Review-Journal.
As part of the Las Vegas Strike Force, Hunterton helped prosecute Tony "The Ant" Spilotro and members of his Hole in the Wall Gang. Spilotro was the overseer for organized crime in Las Vegas on behalf of the Chicago Outfit and was the basis for Joe Pesci's character in Martin Scorsese's Casino.
In June 1986, Spilotro was about to go on trial for extortion and racketeering when he and his brother, Michael, disappeared.
The Spilotros were found a week later buried in an Indiana cornfield. Fourteen members of the Chicago Outfit were later indicted for murdering the brothers and others.
Had he gone to trial, Spilotro would have been defended by future Las Vegas mayor Oscar Goodman.
Argent Corp
Hunterton and his team also helped uncover Mob skimming operations at the Stardust and Fremont hotels. These were owned by the Argent Corporation, fronted by late property investor Allen R. Glick.
Federal authorities determined Argent concealed Midwest Mob interests in the properties. Millions of dollars were skimmed from casino profits and sent to Mafia families in Chicago, Milwaukee, and Kansas City, prosecutors said.
The Strike Force also prosecuted and convicted the owners of the Aladdin for unlawfully managing the casino with Mob figures.
Under union leader Jimmy Hoffa, the International Brotherhood of Teamsters had been infiltrated by the Mob. Argent's casino interests, as well as the Alladin, had been purchased using loans authorized by Hoffa from the Teamsters Pension Fund.
Hoffa disappeared in 1975, an incident that was investigated by Hunterton and the Strike Force, although the case remains unsolved. It is generally accepted that Hoffa was murdered by the Mafia. He was declared legally dead in 1982.
Profound Impact
US District Judge Philip Pro told the Review-Journal that Hunterton had a "profound impact on combating the plague of organized crime in Southern Nevada."
In an interview for the Review-Journal's 2020 podcast series "Mobbed Up," Hunterton was asked what he thought of the view that "things were better when the Mob ran the city."
"It's held by people who, first, were not killed by the Mafia," Hunterton said. "And second, didn't have a family member who did."
#Stanley #Hunterton #Scourge #Las #Vegas #Mob #Dies